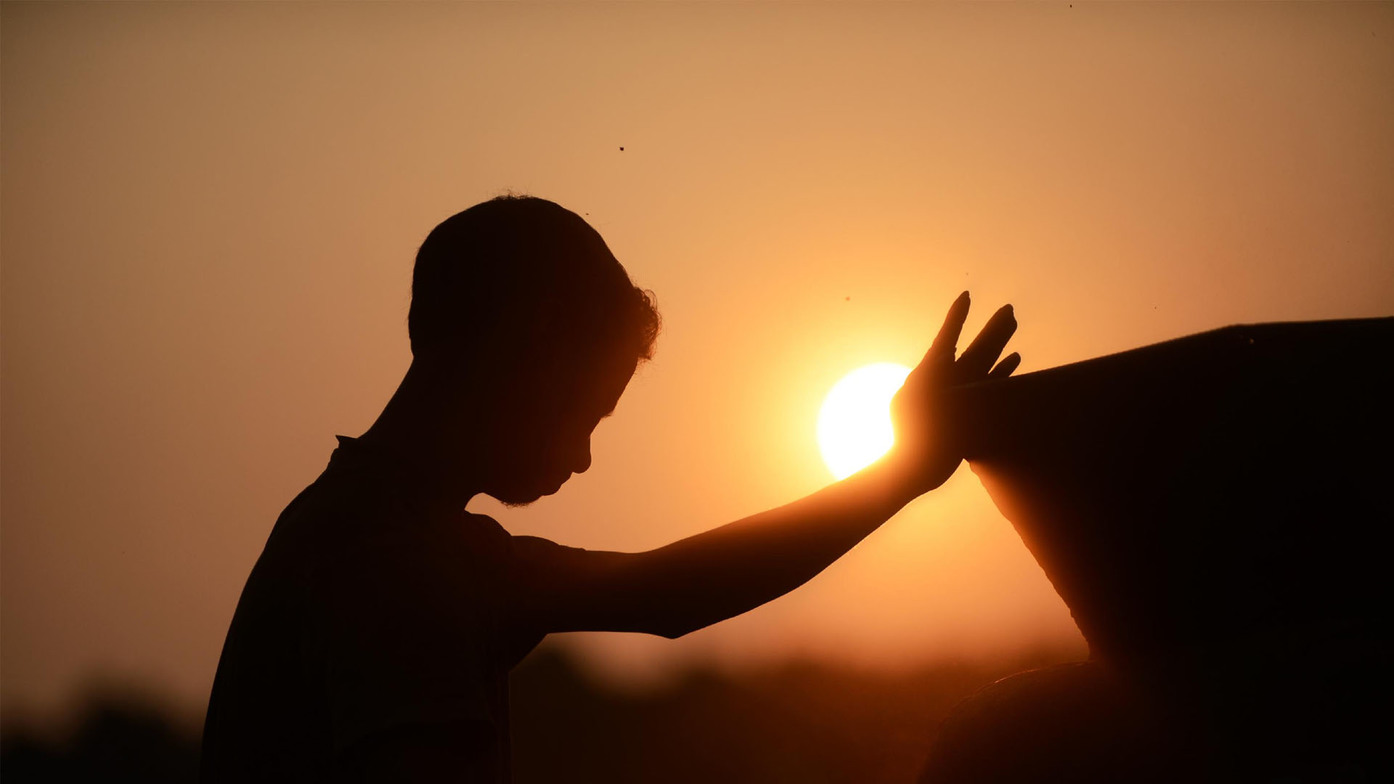 "As with physical exercise, much of the benefit of prayer comes as a result of consistency, the simple act of showing up." –Philip Yancey, Prayer, Does it Make any Difference.
Gratitude
Begin with gratitude. Taking the time to thank God for all of the blessings he's given us brings us to our knees and realigns us with Him. Everything we have came from God. We are reminded of all we have rather than focusing on what we don't. It's not until we stop and take stock that we realize just how long that list really is.
Ephesians 5:20 says, "Always giving thanks to God the Father for everything, in the name of our Lord Jesus Christ."
Be honest
It's okay to struggle with God. The opposite of love is not hate, it's indifference. Keep talking to God through the pain and the anger. He can handle it.
"The Lord is close to the brokenhearted and saves those who are crushed in spirit." Psalm 34:18
"Blessed are those who mourn, for they will be comforted." Matthew 5:4
When You Don't Have the Words
Romans 5:26 says, "In the same way, the Spirit helps us in our weakness. We do not know what we ought to pray for, but the Spirit himself intercedes for us through wordless groans. And he who searches our hearts knows the mind of the Spirit, because the Spirit intercedes for God's people in accordance with the will of God."
When you can't find your own works, pray the scriptures. Often people will turn to the Psalms and pray the words of people who have gone before them. Whether they are words of lament or praise, anxiety or shame, the Psalms are filled with people calling out to God. Together, they cover every spectrum of emotion. Write those scriptures on your heart. Memorize them so that they are always ready at your fingertips.
Here at SBC we have a number of avenues you can take with prayer.
1. Join the Prayer Chain
Twice a week, an email goes out with prayer requests people have share with us. If you would like to receive this email, just fill out the form below and we'll add you to the chain!
2. Wednesday Morning Prayer
Wednesday mornings at 6:30a, a dedicated group meets in the fireside room to pray for our church, the leadership, and various requests they receive. If you would like to join group of prayer intercessors, please contact office@Saanichbaptist.org for more information.
3. Send us your prayer requests!
We would love to pray for you and we'll keep your requests as discreet as you need. If you submit your request through the app or the form below, you have the option to limit your request to pastoral staff, the Leadership Team, the prayer chain, and/or the weekly prayer group. Just let us know who you would like to be praying for you you, and we will respect your wishes.
Ephesians 6:18 "And pray in the Spirit on all ocasions with all kinds of prayers and requests. With this in mind, be alert and always keep on praying for all the Lord's people."
Join SBC's Email Prayer Chain
---
Let us know if you would like to join the Prayer Chain. Just leave your name and email to receive our biweekly Prayer Requests.
Comments for this post are now off.