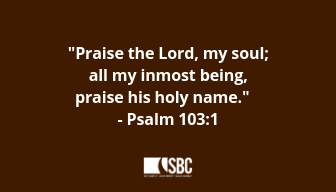 Throughout the month of November we are praying Psalm 103:1 into our individual lives, the lives of our families and children, and into the life of the church.
"Praise the Lord my soul; all my inmost being, praise His holy name." -Psalm 103:1
Comments for this post are now off.