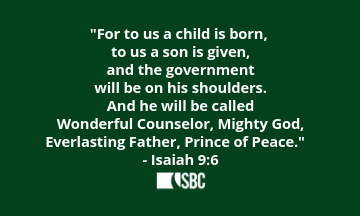 This month, join us as we pray Isaiah 9:6 into our lives, the lives of our families and kids, and into the life of our church.
"For to us a child is born, to us a son is given, and the goernment will be on his shoulders. And he will be called Wonderful Counselor, Mighty God, everlasting father, Prince of Peace."
Comments for this post are now off.