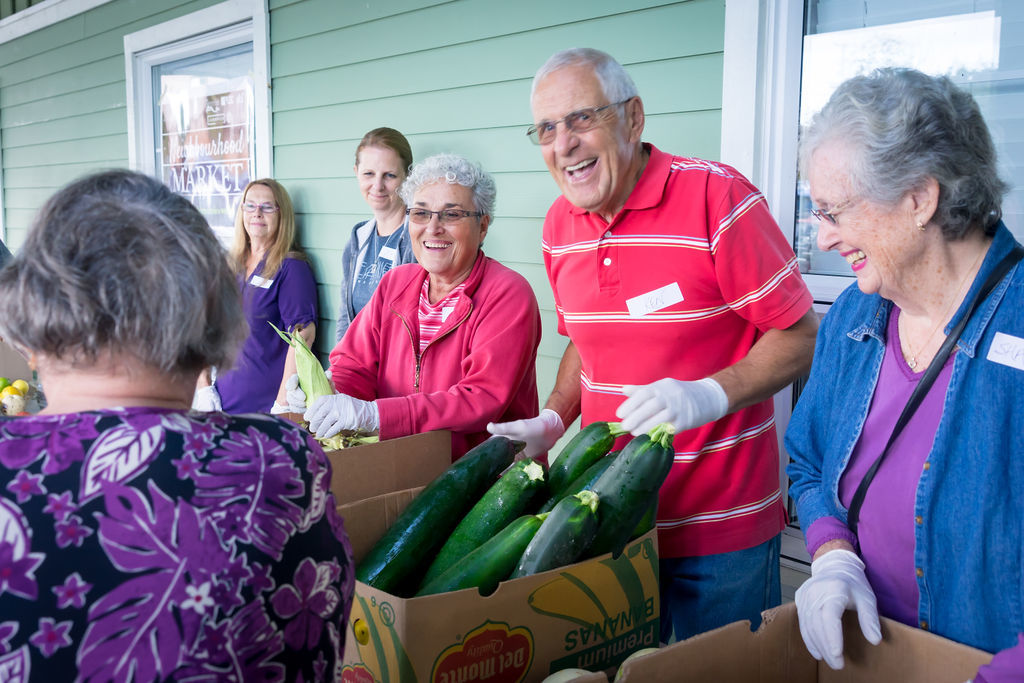 Save to your Calendar
Update June 19, 2020
On Thursday, July 2 we will be moving our hours back to their normal time: 5:30 - 6:30 pm.
***
Update April 16, 2020
We have temporarily extended our hours to enusre better social distancing. As well, all of our food is now prebagged to protect your food.
Temporarily opening at 3:30 pm
Amidst the current challenges, Living Edge Markets continues to bless our city on Thursday evenings at our Centennial Park Campus. While grocery stores do not have as much left on the shelves, local farmers and businesses continue to donate and provide groceries at cost. We also have former users of the market coming forward to volunteer so that the market may continue. Thank you to all for the support that goes a long way to helping us serve our city.
***
A few years ago, Living Edge recognized the growing need among working families, single parents, the elderly, students, and others for free, fresh groceries. Together with The Table Peninsula, Saanichton Bible Fellowship, Friendship Community Church, and Lambrick Park Church we offer free fresh food to those in the Central Saanich area. For more information, please email the Rick Boomer.
Thursdays | 5:30 - 6:30p | CPC (7577 Wallace Drive)