This event has already occurred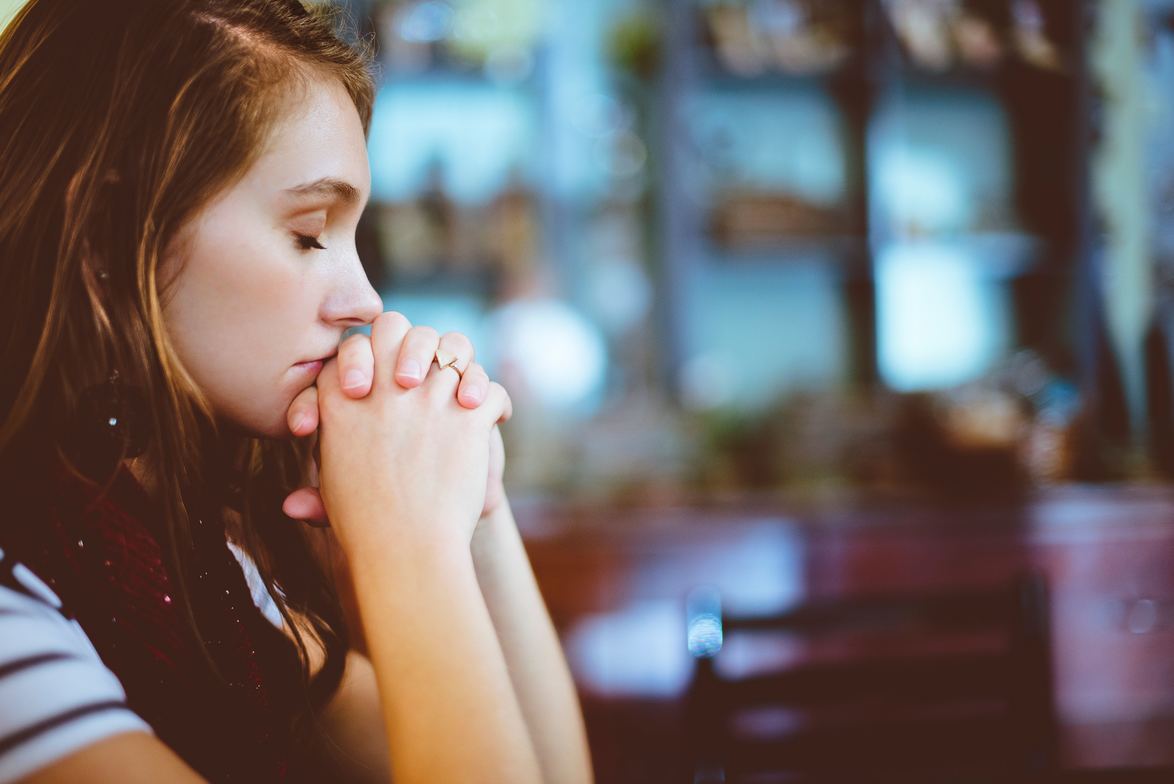 Save to your Calendar
We're doing something a bit different this week! We'd love for people to gather with your family, or online with your small group or a group of friends, or as quiet time with just you and God. Below is a run-thru of suggestions of verses to read, links to songs to listen to, and items to pray for.
Some Tips for Group Prayer:
1. Online chatting can be challenging at times and it's easy to accidentally speak over others. Let's be gracious and recognize that it will happen and that's okay :)
2. We encourage you to work through the guide step-by-step. Stay focused on the particular area you are in and then move to another section. In groups, I would suggest a leader for helping the group move along. The guide will help you in your own prayertime and help grow your own capacity for prayer.
3. We encourage you to take a few minutes to prepare yourself before gathering by doing the PAUSE section before your group meets.
Some Options for Online Chatting Platforms
1. Zoom - https://zoom.us/
2. Skype - https://www.skype.com/en/
3. Google Hangouts - https://hangouts.google.com/
Additional Options
1. The 10 Best Free Video Conferencing Tools
2. The 10 Best Free Web Video Conferencing and Screenshare Apps of 2020
Scroll down for our prayer guide and links to songs.
PAUSE - BE STILL
On your own
Welcome the Holy Spirit and God's presence. You may want to listen to these songs as you prepare yourself.
Audio Recording of "Come and See"
PSALM 46
God is our refuge and strength,
an ever-present help in trouble.
Therefore we will not fear, though the earth give way
and the mountains fall into the heart of the sea,
though its waters roar and foam
and the mountains quake with their surging.
There is a river whose streams make glad the city of God,
the holy place where the Most High dwells.
God is within her, she will not fall;
God will help her at break of day.
Nations are in uproar, kingdoms fall;
he lifts his voice, the earth melts.
The Lord Almighty is with us;
the God of Jacob is our fortress.
Come and see what the Lord has done,
the desolations he as brought on the earth.
He makes wars cease
to the ends of the earth.
He breaks the bow and shatters the spear;
he burns the shields with fire.
He says, "Be still, and know that I am God;
I will be exalted among the nations,
I will be exalted in the earth."
The Lord Almighty is with us;
the God of Jacob is our fortress.
REJOICE!
Adore / Praise / Be Thankful for who God is and what he has done!
Take a minute to read one or all of these texts and then spend some time praying.
PSALM 121
I lift up my eyes to the mountains-
where does my help come from?
My help comes from the Lord,
the Maker of heaven and earth.
He will not let your foot slip-
he who watches over you will not slumber;
indeed, he who watches over Israel
will neither slumber nor sleep.
The Lord watches over you-
the Lord is your shade at your right hand;
the sun will not harm you by day,
nor the moon by night.
The Lord will keep you from all harm-
he will watch over your life;
the Lord will watch over your coming and going
both now and forevermore.
COLOSSIANS 1:15-20
The Son is the image of the invisible God, the firstborn over all creation. For in him all things were created: things in heaven and on earth, visible and invisible, whether thrones or powers or rulers or authorities; all things have been created through him and for him. He is before all things, and in him all things hold together. And he is the head of the body, the church; he is the beginning and the firstborn from among the dead, so that in everything he might have the supremacy. For God was pleased to have all his fullness dwell in him, and through him to reconcile to himself all things, whether things on earth or things in heaven, by making peace through his blood, shed on the cross.
JOHN 1:1-5
In the beginning was the Word, and the Word was with God, and the Word was God. He was the God in the beginning. Through him all things were made; without him nothing was made that has been made. In him was life, and that life was the light of all mankind. The light shines in the darkness, and the darkness has not overcome it.
REQUEST
Petition / Plead / Ask
PHILIPPIANS 4:4-7
Rejoice in the Lord always. I will say it again: Rejoice! Let your gentleness be evident to all. The Lord is near. Do not be anxious about anything, but in every situation, by prayer and petition, with thanksgiving, present your requests to God. And the peace of God, which transcends all understanding, will guard your hearts and your minds in Christ Jesus.
List names where appropriate of those affected, or involved in the care, or in leadership etc.
PRAY FOR THE CONTAIMENT OF THE VIRUS
Ask God to slow and halt the spread of the COVID-19 Coronavirus. Take a moment to pray for God's particular intervention in the nations affected.
PRAY FOR THE ILL AND ISOLATED
Ask God to make His presence felt in solitude and to protect, strengthen, and heal them.
PRAY FOR PROTECTION OF THE VULNERABLE
Ask God to protect them from infection.
PRAY FOR LOCAL AND NATIONAL LEADERS
Open your hands in front of you and ask God to give them the ability to communicate clearly to the public. That they would know they are there for such a time as this and are serving God in their roles.
PRAY FOR ESSENTIAL SERVICE PERSONNEL
Pray for our health professionals, food services workers, jail staff, police, production industries such as food, medical suppliers, and more! Feel free to add to the list. Let's cover them all in prayer! Ask God to give them peace and wisdom. Pray for God to anoint them for their jobs and to protect them from infection.
PRAY FOR THOSE AFFECTED IN OTHER WAYS BY THE PANDEMIC
Ask God to comfort those grieving the loss of loved ones, to provide for those in finanical difficulty because they are unable to work, and for business leaders as they face such unprecedented disruptions to life.
RESTORE HOPE
ROMANS 15:13
May the God of hope fill you with all joy and peace as you trust in him, so that you may overflow with hope by the power of Holy Spirit.
ISAIAH 41:28-31
I look but there is no one-
no one among the gods to give counsel,
no one to give answer when I ask them.
See, they are all false!
Their deeds amount to nothing;
Their images are but wind and confusion.
Pray that we would have courage and hope in these difficult times.
RISE UP CHURCH
EPHESIANS 3:20-21
Now to him who is able to do immeasurably more than all we ask or imagine, according to his power that is at work within us, to him be glory in the church and in Christ Jesus throughout all generations, for ever and ever! Amen.
Pray that God would do amazing things in this difficult time through his church.
MATTHEW 5:13-16
You are the salt of the earth. But if the salt loses its saltiness, how can it be made salty again? It is no longer good for anything, except to be thrown out and trampled underfoot.
You are the light of the world. A town built on a hill cannot be hidden. Neither do people light a lamp and put it under a bowl. Instead they put it on its stand, and it gives light to everyone in the house. In the same way, let your light shine before others, that they may see your good deeds and glorify your Father in heaven.
Pray that we would be the church who would have good words and good acts.
5 - 5 - 5
Pray for the people in your realm of influence.
LIVING EDGE MARKET
Pray for God's provision for the market, protection for those who serve, and for those who come to get the food.